Thailand Participated in the 2022 World Manufacturing Convention in Hefei
Thailand Participated in the 2022 World Manufacturing Convention in Hefei
วันที่นำเข้าข้อมูล 21 ก.ย. 2565
วันที่ปรับปรุงข้อมูล 21 ก.ย. 2565
Thailand Participated in the 2022 World Manufacturing Convention in Hefei
泰国积极参与于合肥市举办的2022世界制造业大会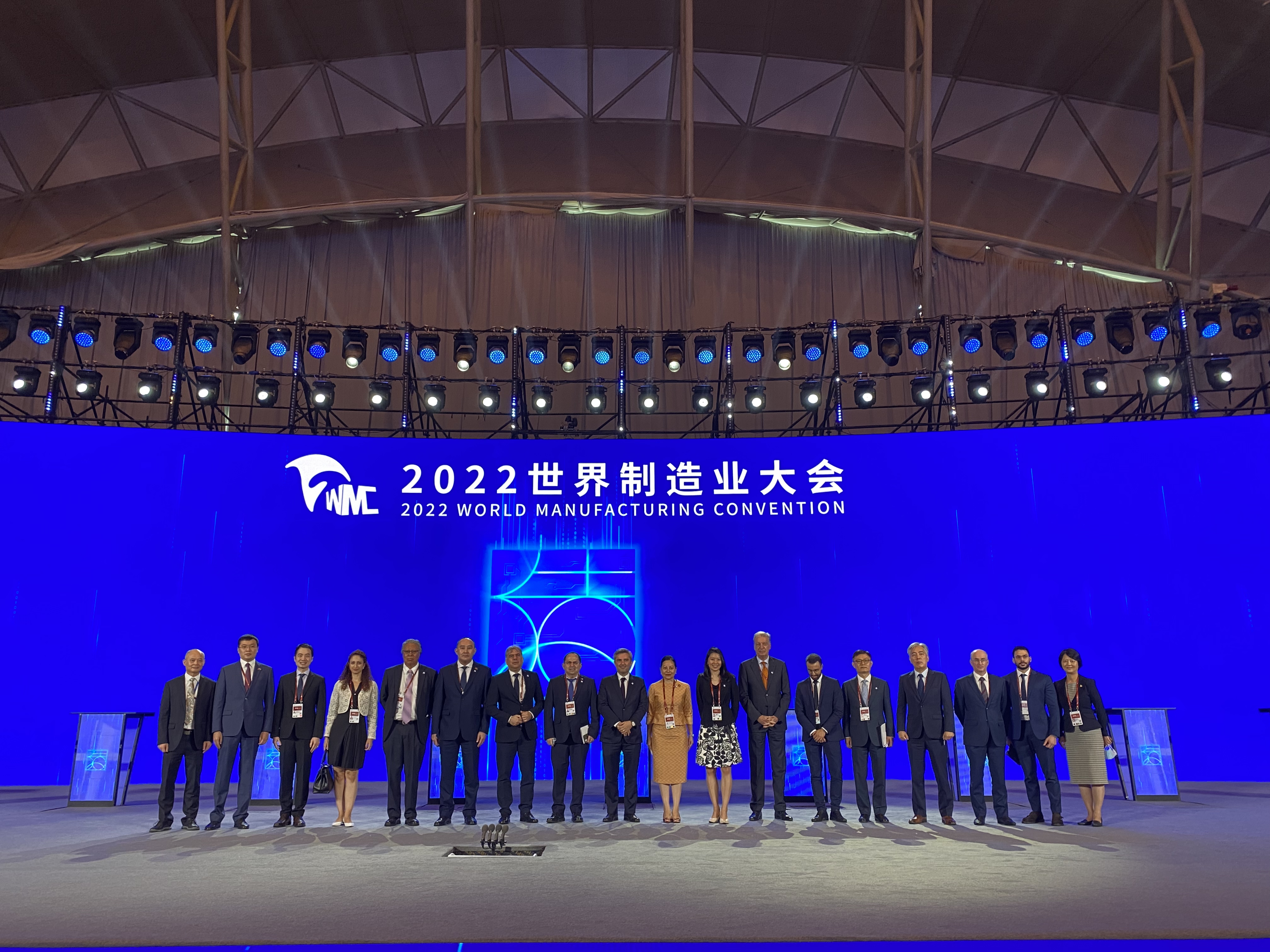 2022年9月19日至20日,泰王国驻上海总领事乐达·普玛女士出席了在安徽省合肥滨湖国际会展中心举办的2022世界制造业大会。
On 19 - 20 September 2022, Ms. Lada Phumas, Consul - General of Thailand in Shanghai, attended the 2022 World Manufacturing Convention (WMC) at Binhu International Convention and Exhibition Center in Hefei, Anhui.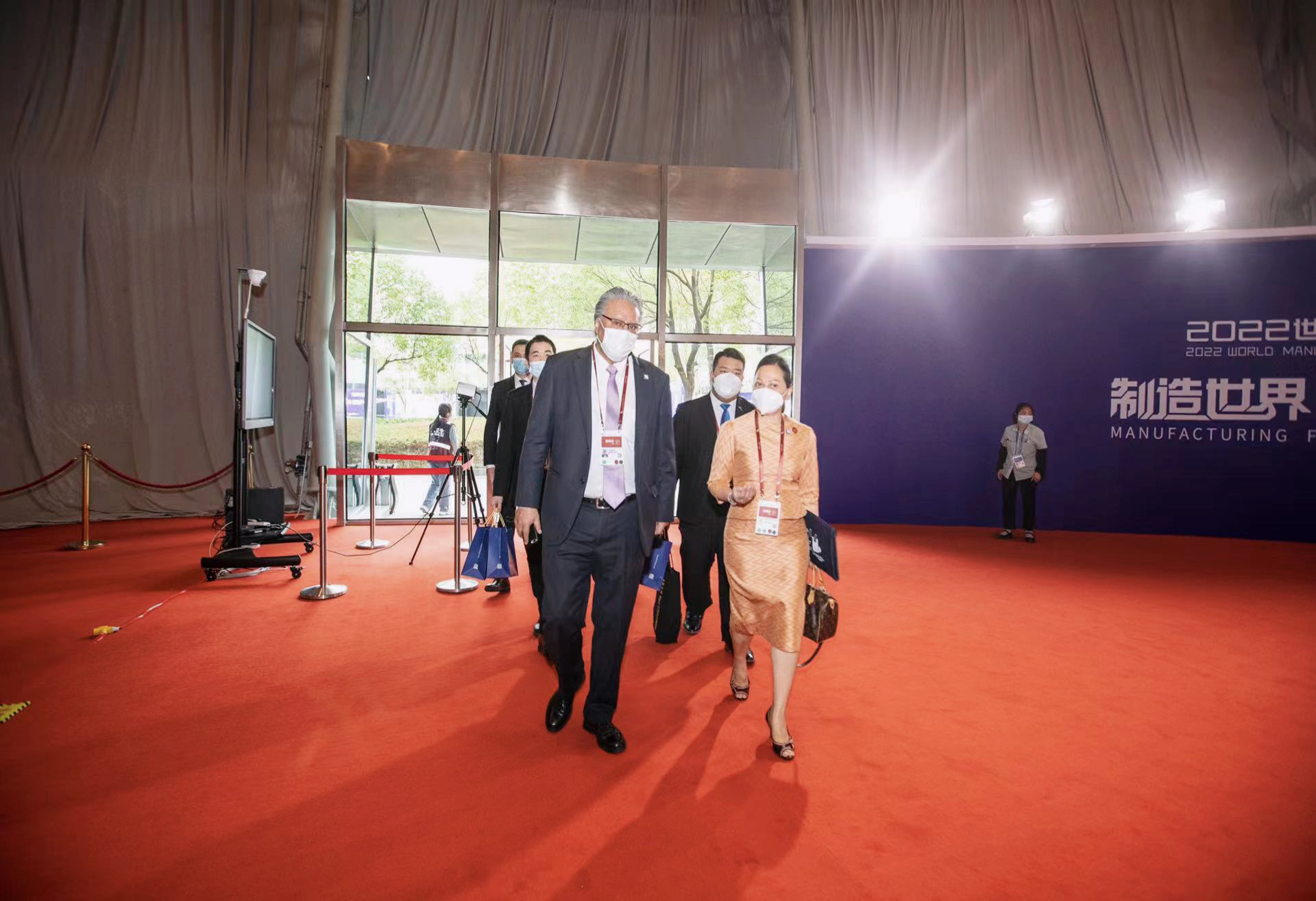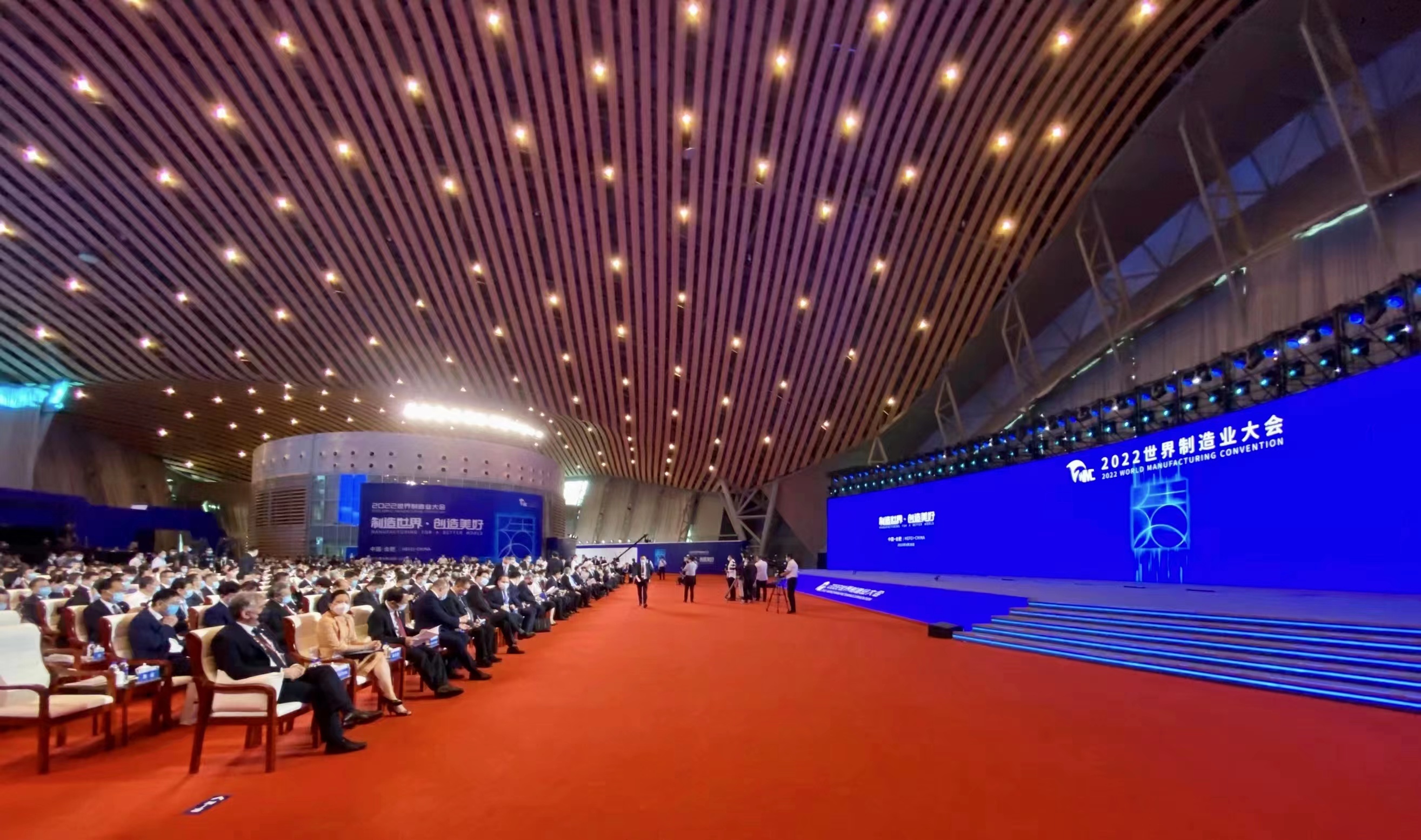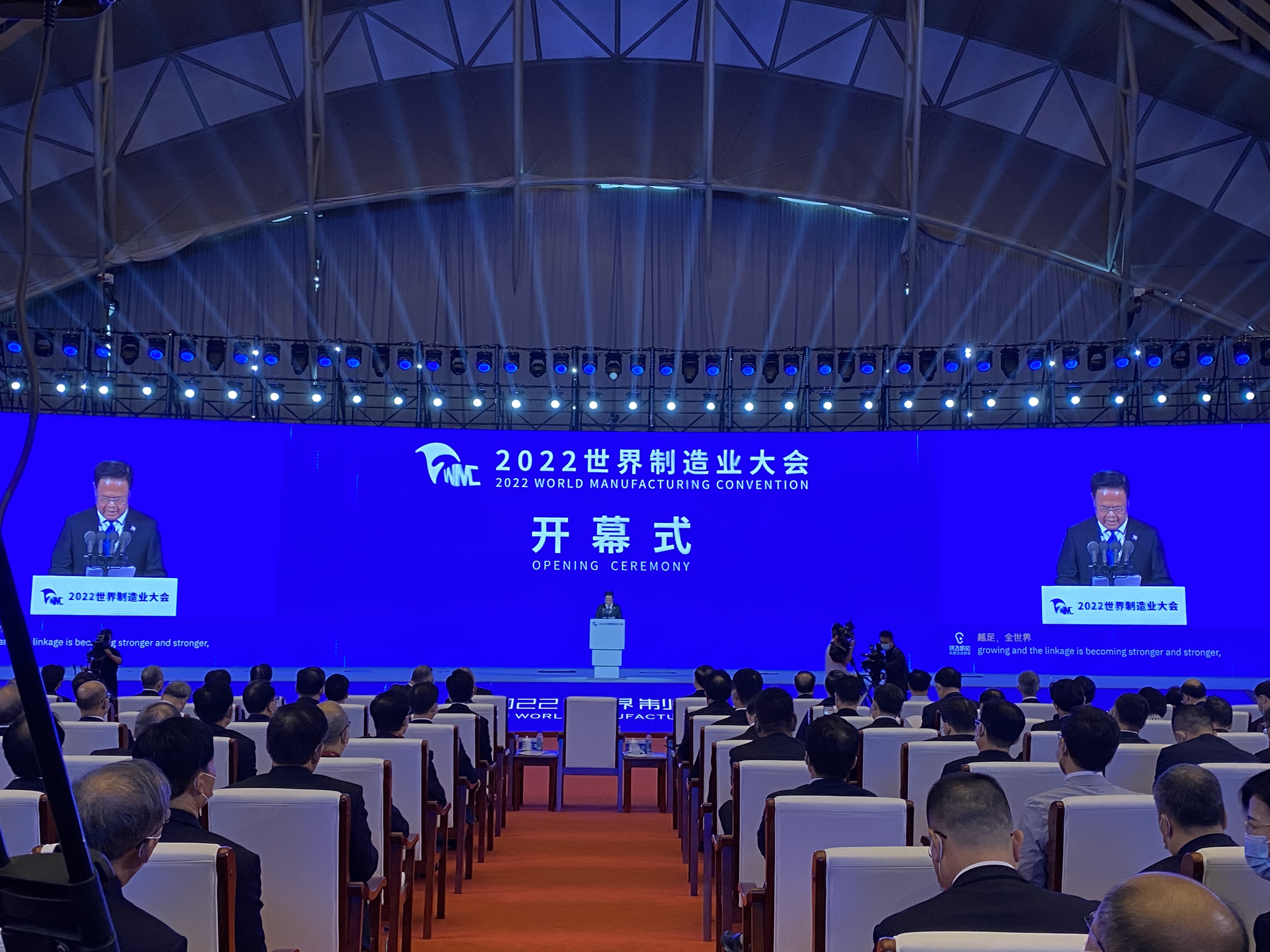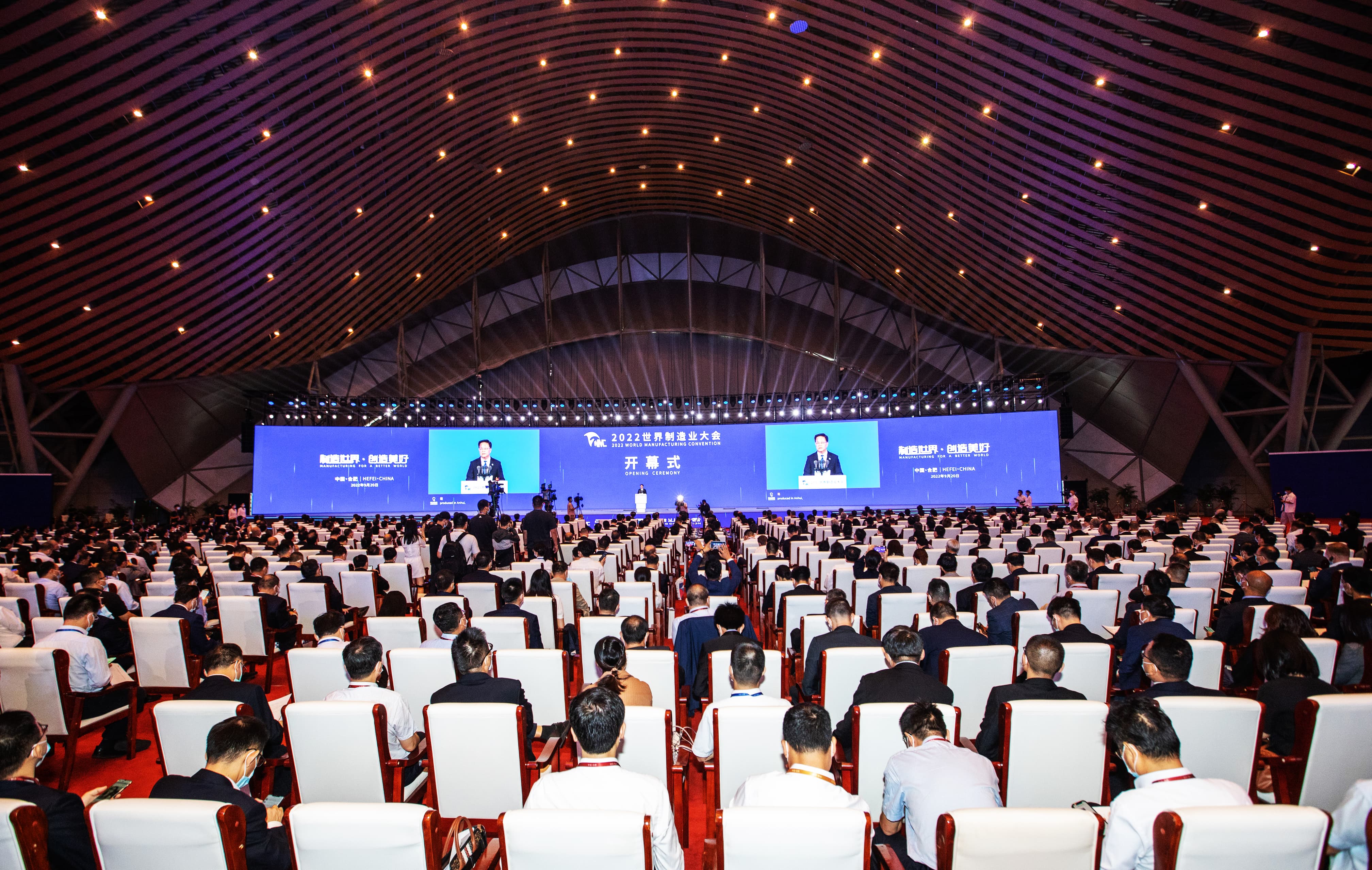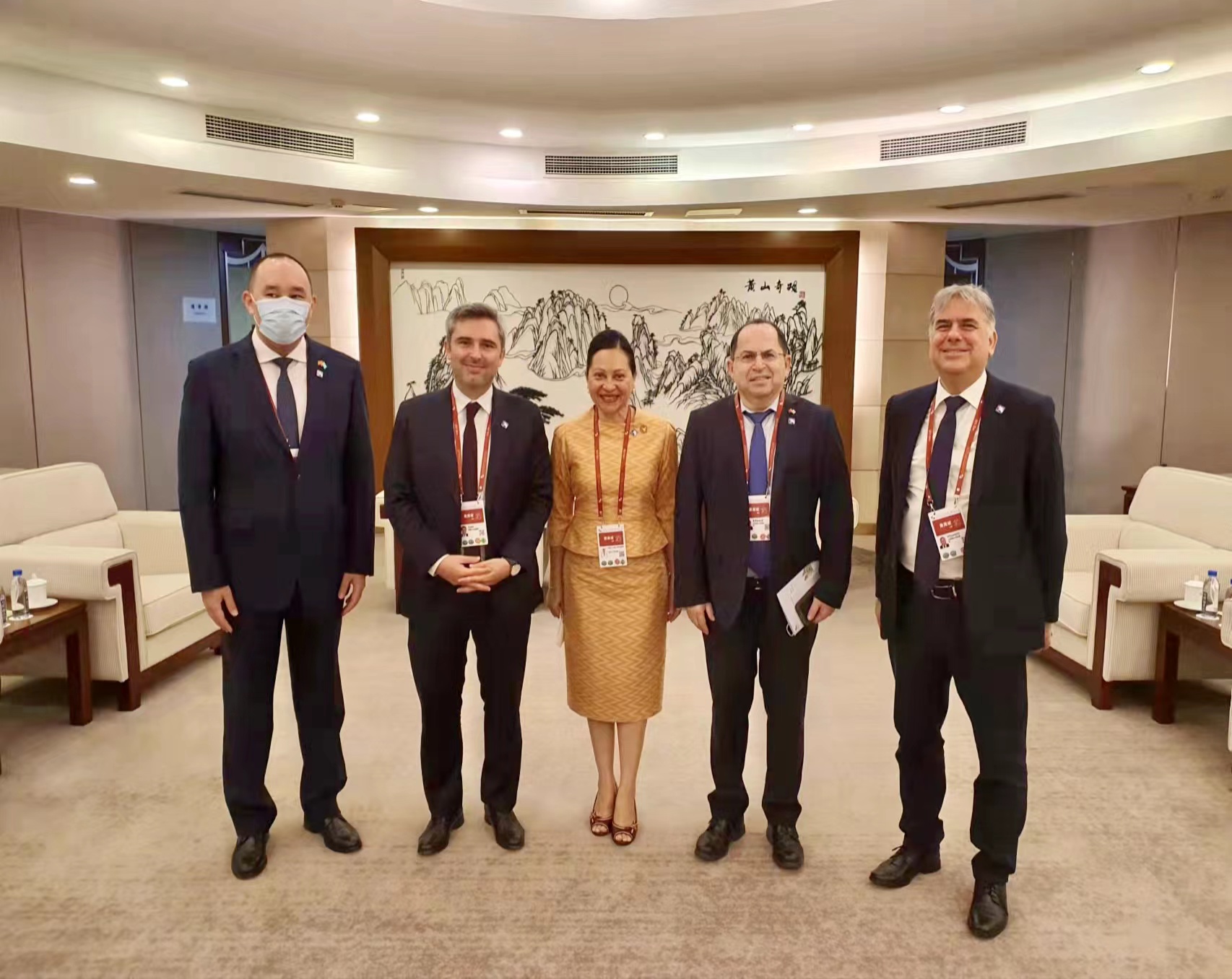 2022世界制造业大会开幕式于2022年9月20日举行,由安徽省人民政府省长王清宪阁下主持。安徽省委书记郑栅洁阁下;全球中小企业联盟全球主席克里斯蒂安·武尔夫先生;中国工业和信息化部副部长王江平阁下、中国商务部副部长王受文阁下发表了致辞。出席会议的还有来自全国十余个省份的高级官员;泰国、以色列、哈萨克斯坦、土耳其和法国驻上海总领事;及德国、墨西哥、韩国和新加坡驻上海副总领事;及中外领先企业高管共同与会。


The opening ceremony of the 2022 WMC took place on 20 September 2022. It was hosted by H.E. Mr. Wang Qingxian, Governor of Anhui, and addressed by leaders such as H.E. Mr. Zheng Shanjie, Secretary of the CPC Anhui Provincial Committee, H.E. Mr. Christian Wulff, Global Chairman of Global Alliance of SMEs (GASMEs), H.E. Mr. Wang Jiangping, Vice Minister of Industry and Information Technology of China, and H.E. Mr. Wang Shouwen, Vice Minister of Commerce of China. In attendance were high-level officials from over 10 provinces of China, Consuls - General in Shanghai from Thailand, Israel, Kazakhstan, Turkey and France, Deputy Consuls - General from Germany, Mexico, ROK and Singapore as well as executives of leading Chinese and foreign enterprises.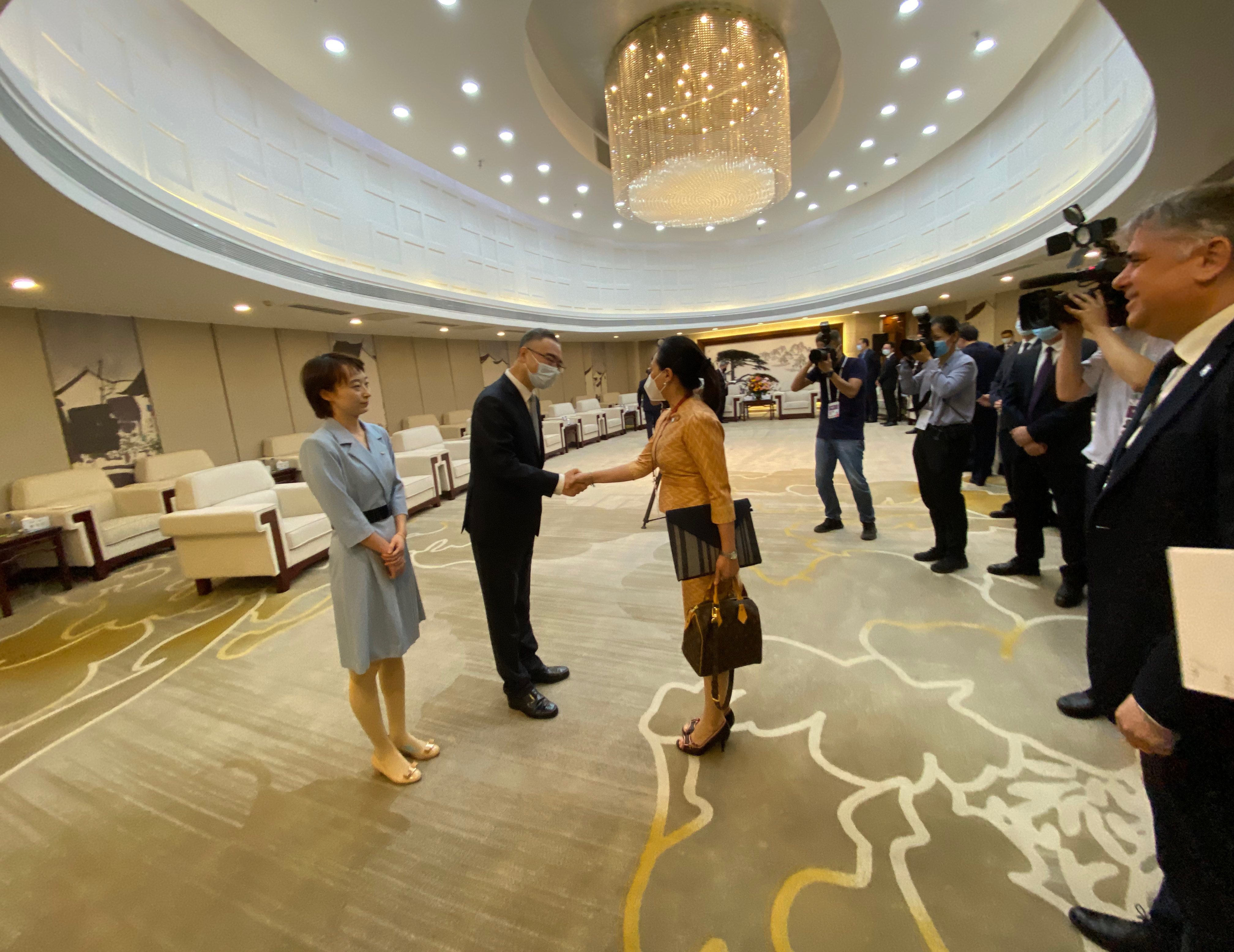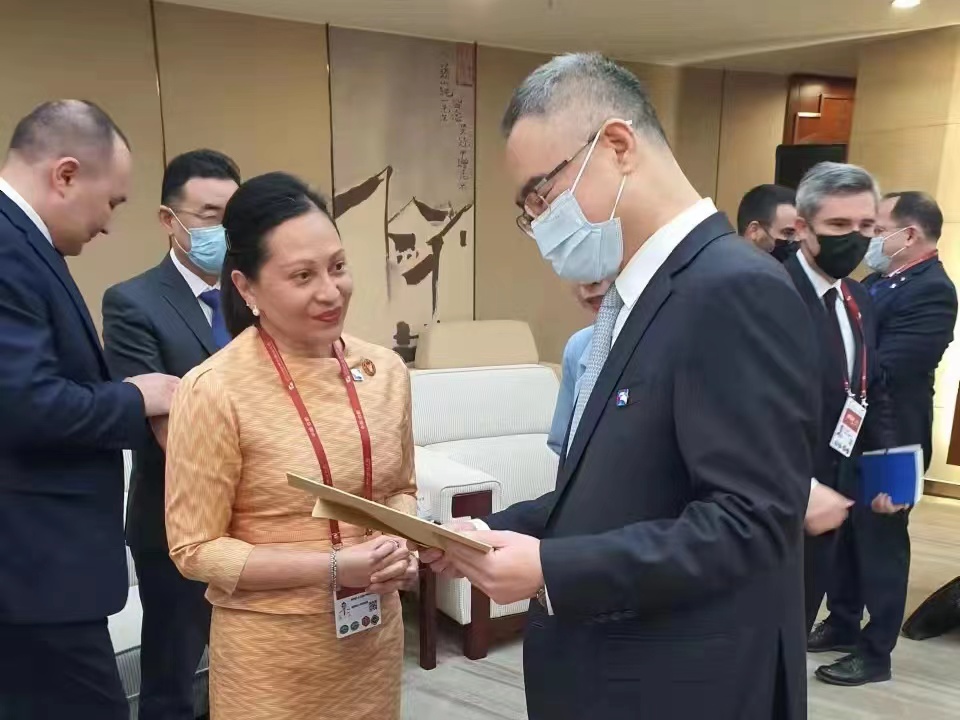 泰王国副总理兼外交部长敦·帕玛威奈阁下,应安徽省人民政府邀请向本次制造业大会致贺信,并由乐达·普玛总领事于2022年9月20日在安徽省长王清宪阁下会见外国驻沪总领事和副总领事期间,向王省长转交了该贺信。

H.E. Mr. Don Pramudwinai, Deputy Prime Minister and Minister of Foreign Affairs of Thailand, sent a congratulatory message to the Convention at the invitation of the Government of Anhui, in which Consul - General Phumas handed the message to Governor Wang during the discussion between Governor Wang and the Consuls - General and Deputy Consuls - General on 20 September 2022

泰国副总理阁下在贺信中提到,首先向中国和安徽省成功举办本次大会表示祝贺,并强调了国家保障和国际合作对于促进高质量制造业发展的重要性,特别是通过创新、数字和绿色技术等,这对于经济持续增长和从新冠肺炎疫情的影响中强劲复苏至关重要。


In his message, the Deputy Prime Minister of Thailand congratulated China and Anhui for convening this meeting and stressed the importance of national commitment and international cooperation to promote high-quality manufacturing development, especially through innovation, digitalization and green technology, which is crucial for sustained economic growth and robust recovery from the impacts of COVID-19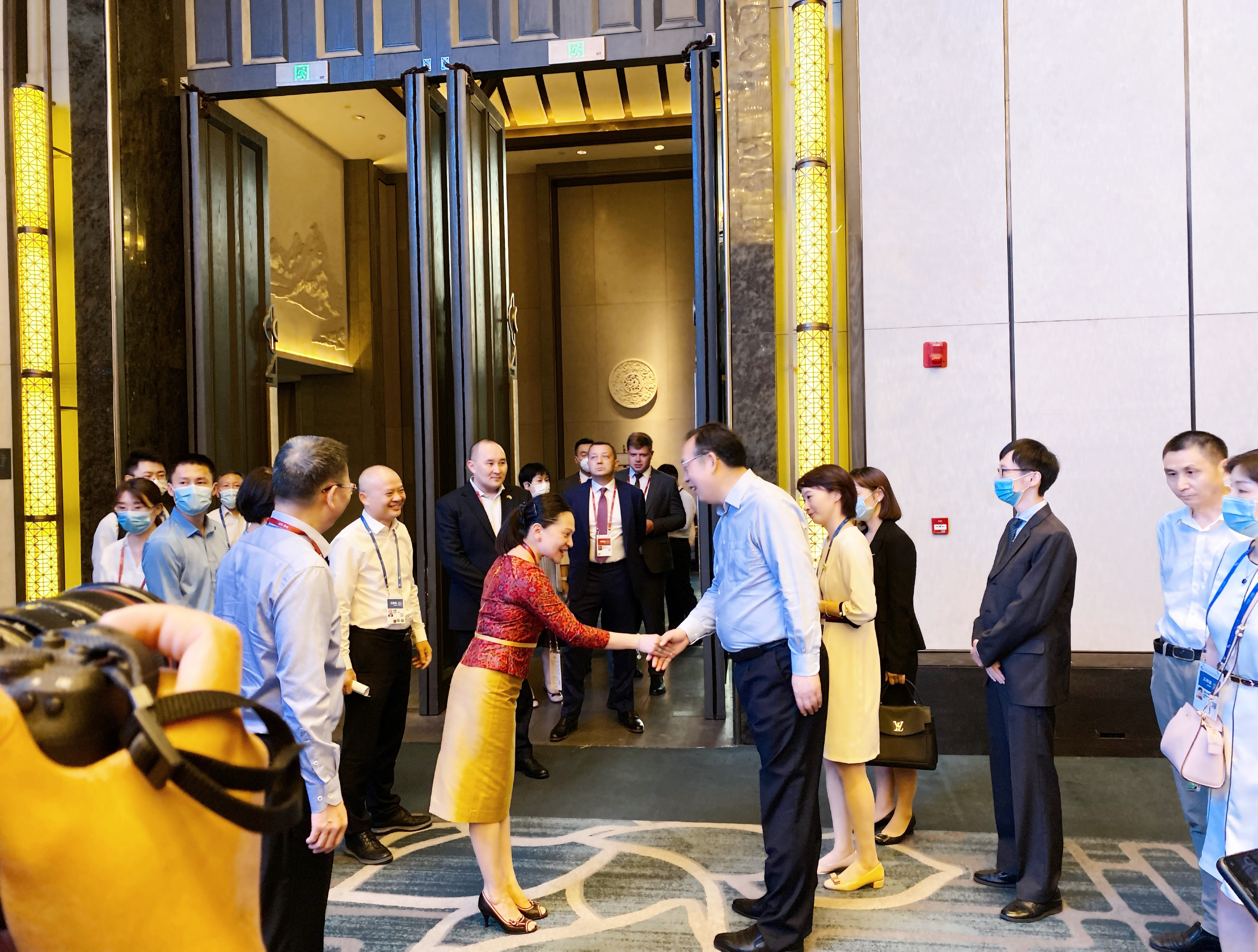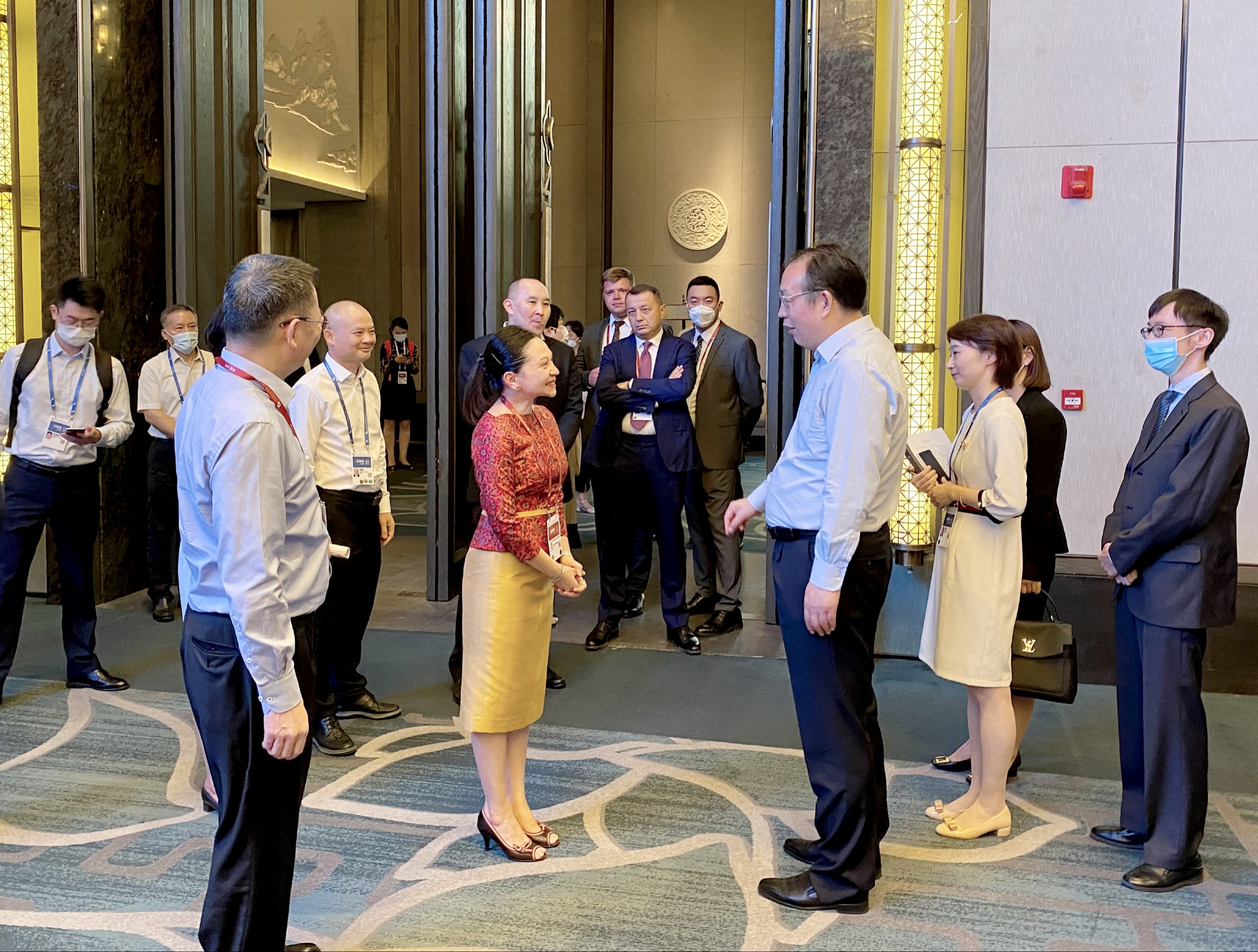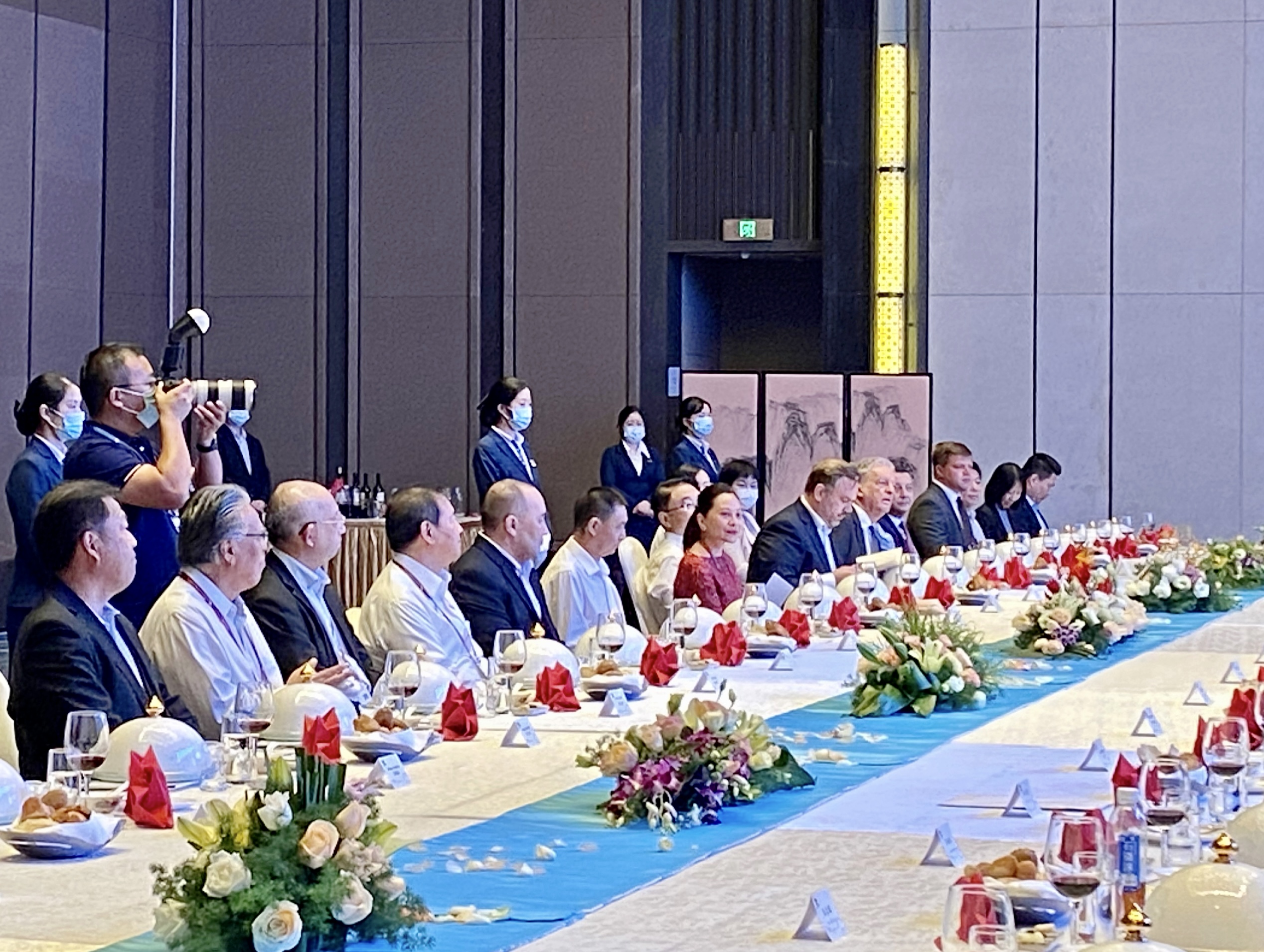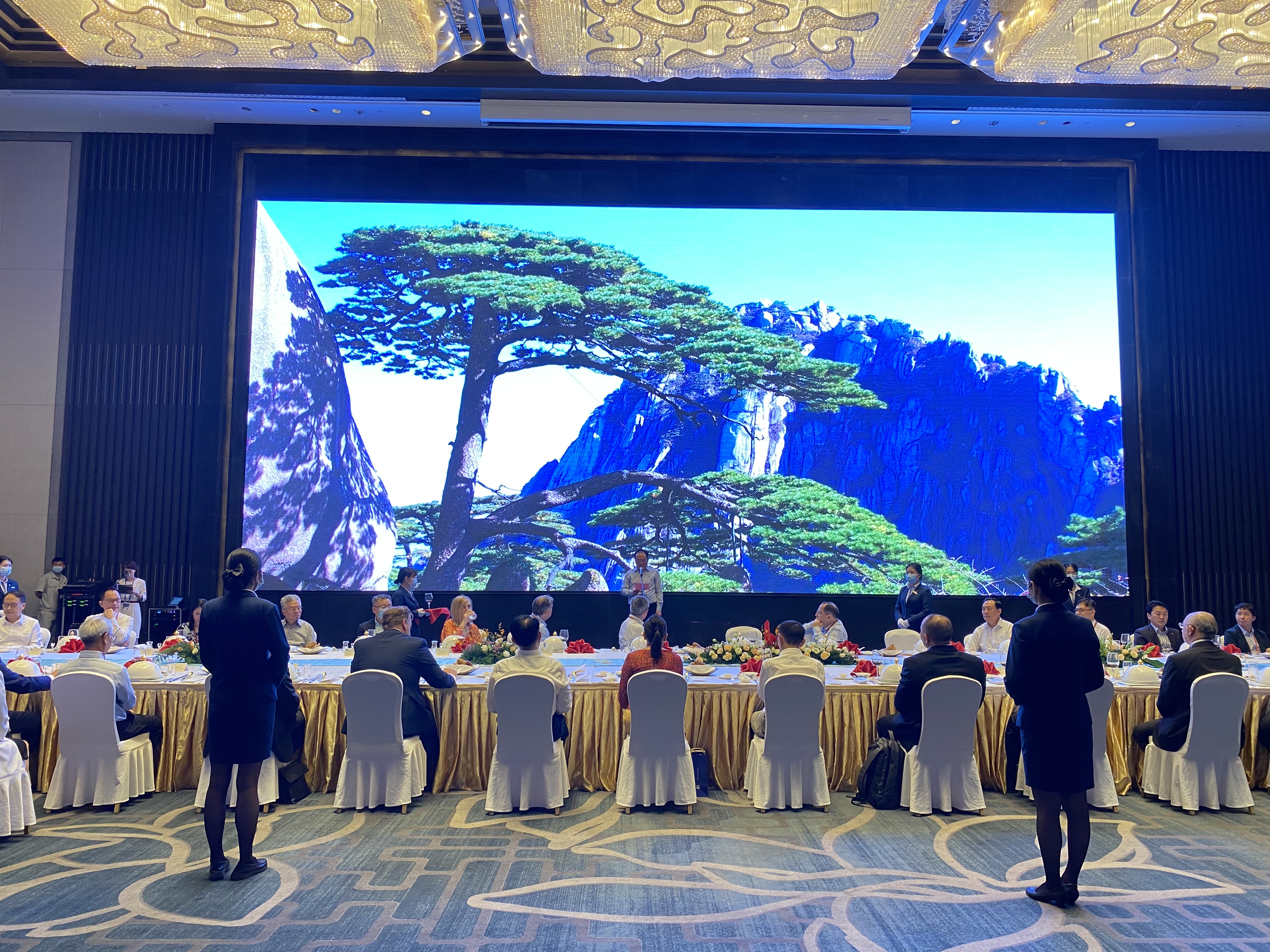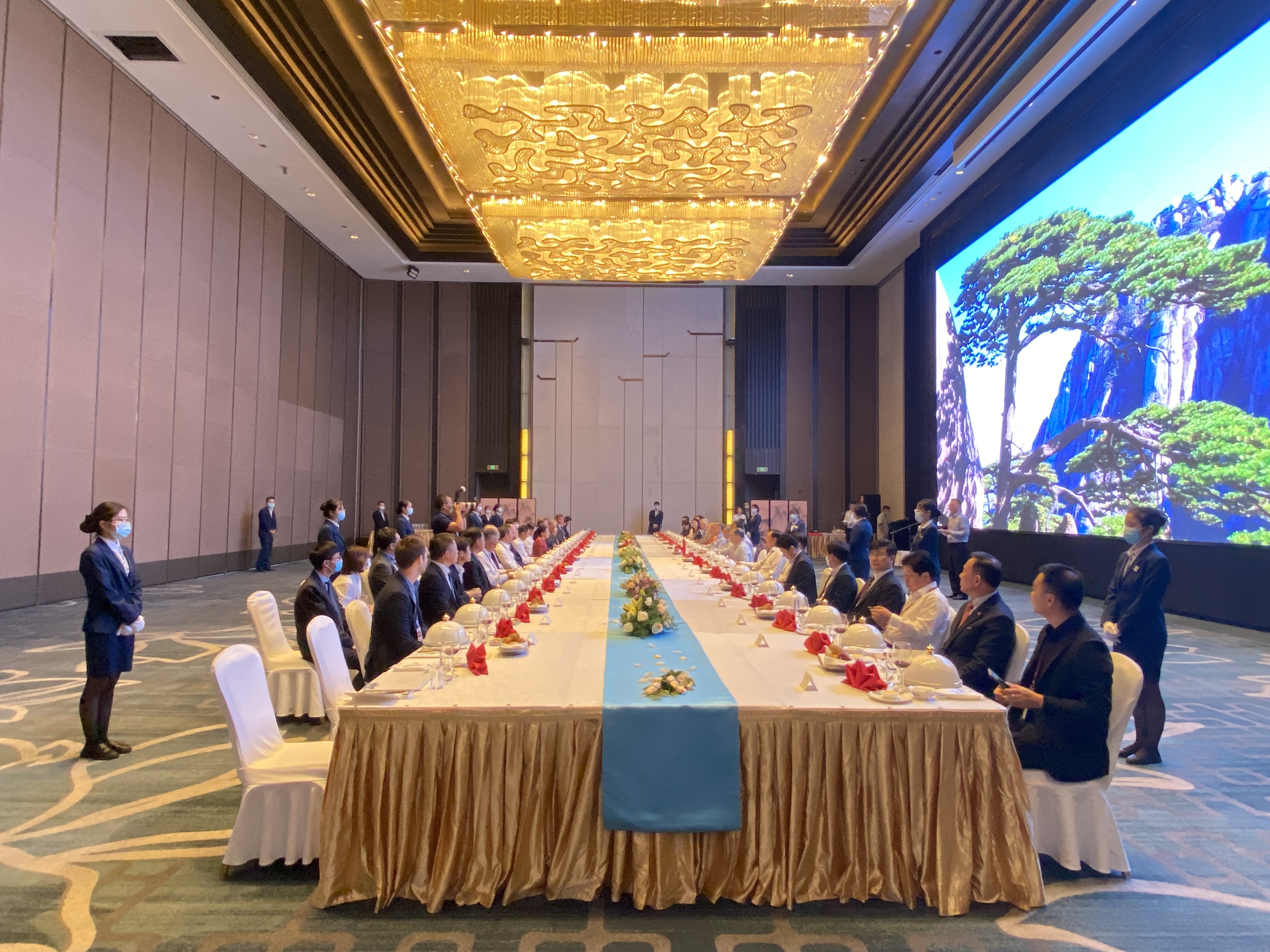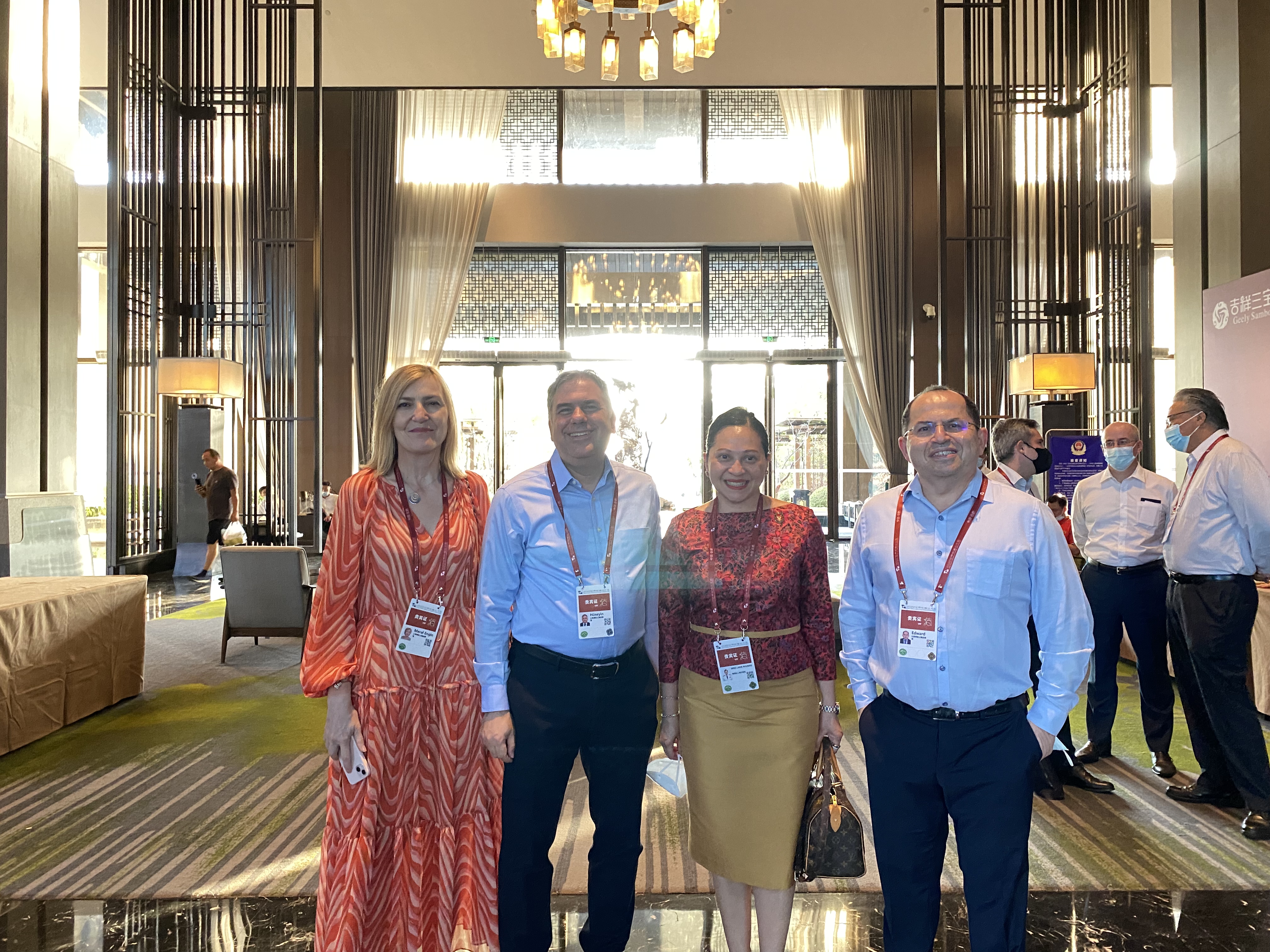 2022年9月19日晚。安徽省人民政府副省长周喜安阁下宴请了总领事在内的高层参会人员。随后,郑栅洁阁下带领客人参观了2022世界制造业大会展馆,展示了中外企业在新能源汽车、电子、高端机械、新材料、先进医疗设备、创新工业设计等。
In the evening of 19 September 2022, H.E. Mr. Zhou Xi'an, Vice Governor of Anhui, hosted a welcome dinner for the Consuls - General and other high-level guests, followed by the touring of the exhibitions at the 2022 WMC led by H.E. Mr. Zheng Shanjie to showcase Chinese and foreign enterprises' latest innovative technologies and products covering such areas as new energy vehicles, electronics, high-end machinery, new materials, advanced medical equipment, and innovative industrial designs, etc.
谨此,世界制造业大会是获得中国国务院批准,自2018年开始,每年在安徽合肥举办的最大规模的国际盛会。连续5年来由中国相关部委、全球中小企业联盟和安徽省政府共同主办,为促进中国、安徽和相关合作伙伴之间高质量制造业合作提供了重要平台。
The WMC has been the largest international event organized annually in Hefei, Anhui since 2018. It has been approved by the State Council of China and co-hosted by relevant ministries of China, GASMEs and the Government of Anhui for 5 consecutive years to serve as a platform to foster high-quality manufacturing cooperation between China, Anhui, and interested partners.
---